Do you and your dog want to learn at your own pace, with a supportive personal coach? Individual attention, personalized training programs, and flexible scheduling make our private training sessions a great choice. We offer both in-home dog training and one-on-one lessons at our facility.
We are currently booking 3-4 weeks out for private training. We apologize for the wait, but we promise it's worth it!
Payment in advance is required to reserve your appointments. Please contact us directly before registering if you have any concerns about scheduling.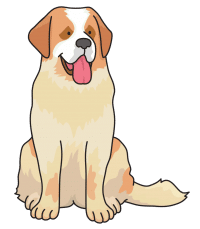 Private Training Options
We have four tracks for private training. Click the icons below for details.
Not sure which to choose? Contact us and we'll help you decide.
If your dog needs more reliable obedience training, our manners programs are for you. We will coach you and your dog through systematic training plans that have been tested and proven with thousands of dogs. Our training methods are both results-oriented and novice-friendly.
Manners school programs are 6 sessions in length and include a treat pouch and clicker, homework handouts, and email support for the duration of the program. Sessions may be held in your home or at our facility and can be scheduled at your convenience, including evenings and weekends. Multiple dogs in the same household may be included in the sessions at no additional fee.
Choose which program you'd like during enrollment, or decide which direction fits your dog best by giving us a call.
Cost: $475
Want more support? You can enroll for additional manners packages at a 10% discount within 3 months of your previous package end date.
manners school programs
I want it all!
Getting reliable obedience takes a lot of work and dedication. If you're serious about seeing a big change in your dog's behavior, we offer our SuperDog program – basic or puppy manners, along with leash, visitor and recall manners (24 sessions total). This package includes a no-pull halter or harness, clicker, treat pouch, and manual. You'll enjoy a discounted rate and seeing the changes in your dog.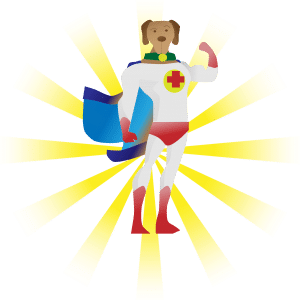 SuperDog Program Cost: $1680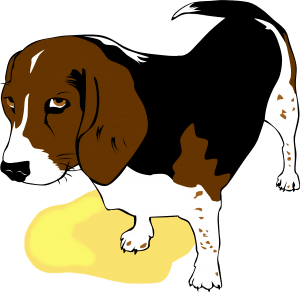 Are you at the end of your rope with your dog's behavior? We are experienced with serious behavior problems including fear, aggression, anxiety, leash reactivity to dogs and people, destructive behavior, housetraining issues, and more.
Our behavior consultations include a professional assessment of your dog's behavior and development of a detailed behavior change program. You will know exactly what changes to make immediately and what you'll need to do in order to get your dog on the road to resolution.
In some cases, your dog will need ongoing training in order for you to see the results you want. We offer follow-up behavior modification packages so we can walk you through resolution every step of the way.
behavior consulting services
Your trainer will come to your home and perform a professional assessment of the behavior issue you're experiencing. In most cases, we have time to begin training right away and demonstrate a foundation training skill or behavior modification technique.
We offer a judgment-free environment and work collaboratively with owners to develop realistic behavior plans that you can follow to address your dog's behavior. We can also help you make decisions on re-homing or euthanasia in severe cases.
What happens next?
After the consultation, you will receive a written behavior plan that includes our professional assessment of the behavior issue along with with recommendations on prevention, handling the behavior in the moment, and any training needed to resolve the behavior.
After your program has been developed, you may need additional assistance to carry out the training. We offer training sessions in sets of four to make the process affordable and so you can continue to choose what level of support you need. Most training packages are carried out over several weeks with homework in between.
What's included?
The fee for the package is comprehensive and includes ongoing email and phone support during the program plus the cost of additional training assistants during sessions requiring other dogs or people. We don't nickel and dime.
Want more support? You can enroll for additional 4-session packages at a 10% discount within 3 months of your previous package end date.
How long will it take?
Many behavior issues will be resolved satisfactorily within 4-12 sessions, with homework in between. However, some serious issues take months, and some problems that have biological components may never fully resolve. We can't predict a dog's learning curve or an owner's compliance with the program, so we can't offer a guarantee on a certain number of sessions to resolution. Behavior just doesn't work like that!
Not all cases require an in-home visit. If you are seeking advice on re-homing, just want to run your dog's issue by a professional, need basic tips on a behavior problem, live out of our area, or are on a limited budget, we offer a remote consulting option.
You don't have to meet my dog?
In many cases, no. You'll provide us detailed observations of your dog's behavior, and we'll ask a series of questions to hone in on the issue. Based on this information, we will explain what is happening, lay out your options, and make a recommendation on your course of action.
In some cases, we may request video or veterinary oversight of the behavior issue and we'll set another appointment after these items are completed, at no additional charge. Please only take video if requested – don't put anyone in a dangerous situation just for the camera!
What do we get?
You'll receive on the spot advice, plus an e-mailed follow-up with individual recommendations and informational handouts.
Psst...want an inside look at a behavior plan?
Can you guarantee you'll fix my dog's behavior?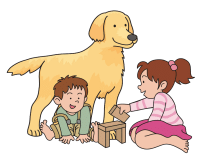 Pregnant? New baby? Toddler bouncing off the family pup? Is a new puppy wreaking havoc with your kids? Family integration training is for you!
Our head trainer Kathrine is a mother of four and a licensed Family Paws Parent Educator, so families with children and dogs are our specialty. We offer caring, compassionate guidance through life changes that can be stressful and chaotic.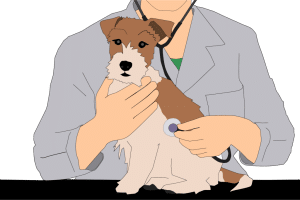 What's wellness training? It's thinking beyond obedience and helping your dog learn to accept routine care procedures such as grooming and vet visits without becoming unruly, fearful, or aggressive.
We offer proactive training for puppies so that these procedures don't become a struggle, and we offer rehabilitative training for dogs who are already experiencing problems with handling or husbandry.
Our training sessions are sold in sets of four. The number of packages an individual dog needs will vary based on the dog's rate of learning, the severity of the issues, and the amount of homework you choose to do yourself. Some owners are diligent students and happily take over training on their own once they feel confident; others are more comfortable stepping back and letting the professionals perform the technical work. We are happy to accommodate your preference.
Cost: $350
Want more support? You can enroll for additional 4-session packages at a 10% discount within 3 months of your previous package end date.