Need expert help with your dog's behavior?
If your dog's behavior is frustrating or challenging you, we can help. Our team of formally educated professional trainers has years of experience turning naughty behavior to nice.
We can handle it all – from getting your puppy started out on the right paw to dealing with serious behavior issues like aggression. And we do it with humane, reward-based training for the most effective results.
We know you are busy, stressed, and ready to see a change.
So let's get started, and we'll introduce you to Fido 2.0.
experience the difference a professional can make
Dog Training Services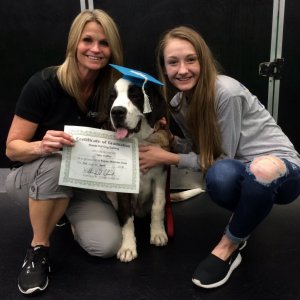 Learn the basics and more in a welcoming, beginner-friendly group setting with an industry-leading 1:3 instructor to dog ratio.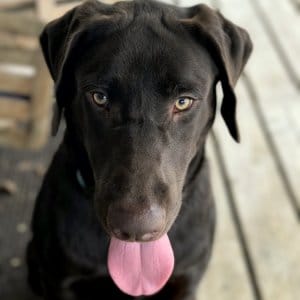 Does your naughty dog need individual attention? We'll work with you and your dog together and help you meet your goals.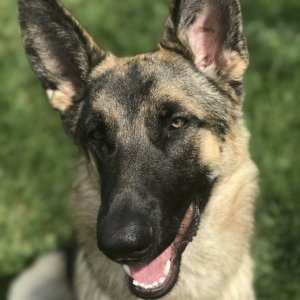 Don't have time to train? We'll work with your dog while you're away, then transfer the learned skills over to you in a follow-up session.
hands full dog training is committed to the well-being of your dog.
We will never use pain, force, or fear to train your dog

We will train your dog using rewards like treats, toys, and praise

We use only humane and ethical behavior change strategies

Our goal is for owners and dogs to enjoy the training process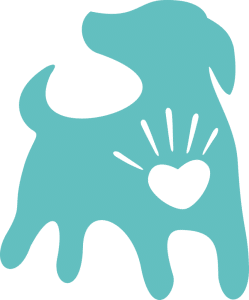 educated. professional. experienced. and… we love your dog.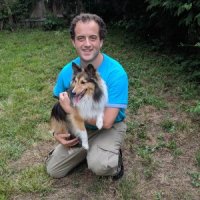 Rusty Haughawout CPDT-KA
Lead Trainer
Rusty has a constellation of professional experience with dogs that has inspired his current work. After three years teaching group and private manners classes, Rusty dove into specialized education in canine aggression and now focuses on dogs who need help coping with trauma, fear and anxiety. He particularly enjoys watching his human clients become confident and empowered to guide their dogs through the process of recovery as they see real changes happen day after day.
Rusty's Sheltie, Terra, is a Hands Full graduate, and remains thrilled that Rusty's ongoing practice lands her an extra daily ration of treats.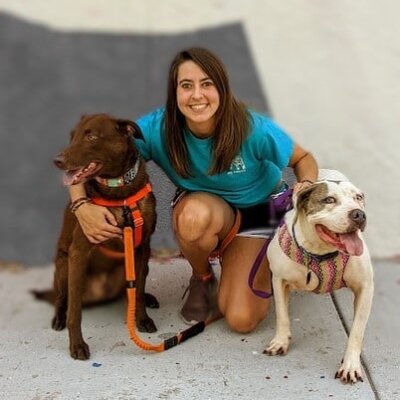 Allison McKinney CPDT-KA
Lead Trainer
Since a young age, Allison's passion for dogs has driven her to help dogs live their best lives. After two years as an assistant trainer, Allison fell in love with helping her spectacular training clientele and has now moved to full time behavior work, leaving behind her job as a doggy daycare manager.
Diesel and Kaylee, her own two dogs, help her practice all of her skills as a trainer in order to evolve and grow her techniques to better help future dogs.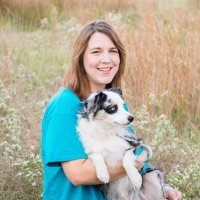 Kathrine Christ CDBC
Owner & Head Trainer
Kathrine founded Hands Full Dog Training in 2015 and has nurtured its growth to be one of the top dog training schools in Wichita. Despite a move to Texas in 2020, Kathrine remains actively involved.
As a Certified Dog Behavior Consultant through the IAABC, she continues to oversee all curricula and behavior programs and serve as a mentor for her Kansas trainers.  Through Hands Full, Kathrine also directs the training operations of Midwest Battle Buddies, a Wichita organization that helps veterans self-train their own service dogs.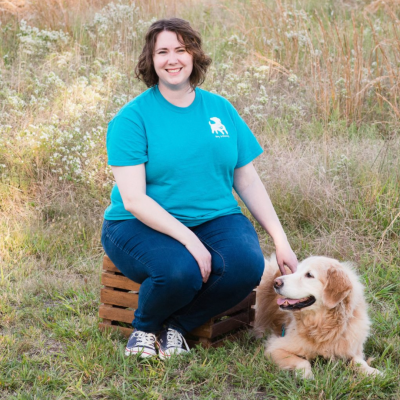 Lindsay Bench
Business Development
Every dog business needs a people person. We are lucky to have Vancouver native Lindsay as ours. She also represents the Average Dog Owner in business meetings.
Responsible for both business development and administration, Lindsay handles networking partnerships, spearheads marketing efforts, and stays on top of client inquiries and scheduling to ensure our service is responsive and friendly.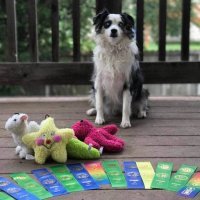 Piper Christ
Public Relations
Piper is Kathrine's sidekick in competitive obedience. She pens the sizzling Ask Piper column for the quarterly Tail Waggers newsletter.
Piper kindly elects to work for mozzarella cheese instead of being on payroll. Hands Full Flying Piper CD BN RA CGC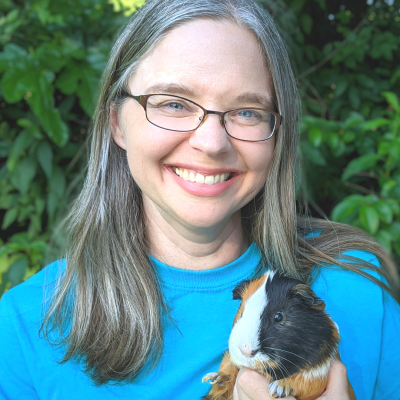 Robin Rice
Office Assistant
Ever tried to juggle spaghetti? Robin does it on the daily. Deftly handling the administration for over 100 weekly training sessions is her jam.
A long-time Wichita resident, she enjoys quilting, puzzles, and collecting books to read someday. She and her husband, a teacher, prefer to do things in pairs, and have two teenagers, two cats, and two guinea pigs.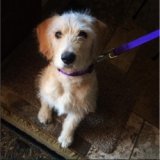 Dixie
Private Training Graduate
Dixie LOVED the training sessions and will miss Kathrine. The progress Dixie has made is remarkable. The training far exceeded my expectations and was more than worth the time and money. Thank you Kathrine!!! You were awesome!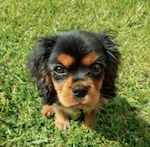 Buster
Puppy Manners Class Graduate
My dog Buster and I loved training with Hands Full! They were very knowledgeable and helpful. Meeting with Kathrine before we even got our puppy was extremely helpful! I read the materials and book she provided and it helped set us up for success having our first dog! Having 3 kiddos at home, one being a baby, I wanted to make sure my dog had proper training and socialization. I would recommend Hands Full to everyone! I love all the staff and am looking forward to doing more training in the future.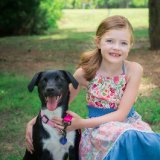 Ruby
Private Training & Group Class Graduate
Fantastic trainers! When we got a rescue pup that was a border collie mix (high energy) instead of a beagle (couch potato), we were in need of major help! Kathrine immediately came over to work with our Ruby and she's graduated from several group classes also! I highly recommend calling for training today!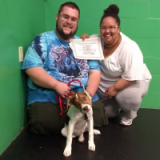 Raella
Puppy Manners Class Graduate
Raella was a mess and we honestly felt hopeless when it came to training her. We had been attempting to train her for several weeks prior and just getting no where. The classes were very helpful with guiding us in the right direction as far as training goes. Day one Raella didn't know any commands, by the last class we had taught her Sit, Lay, Up (To sit back up from a laying position), Down (not to jump on us), Leave it, and a hand shake. Overall the classes were very informative and fun and worth every penny.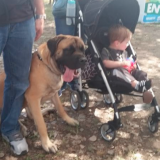 Beta & Link
Family Integration Clients
Kathrine has been great in getting our two Mastiffs to peacefully coexist with our newborn son. Kathrine is very professional, knowledgeable, and provides clear detailed instructions and documentation.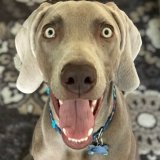 Jasper
Latchkey Graduate
Hands Full Dog Training is great. My 9-month-old Weimaraner, Jasper, was is a rambunctious pup who needed help and we didn't know how to get him under control. I came across Hands Full and thought it was really good but was very worried he wouldn't learn much in 8 sessions of latchkey. To my surprise, Jasper did super well and learned very quickly. After his sessions, he learned a lot of commands. We keep practicing with him not to jump on people, and leash walking like he was taught during the sessions. I can't thank Kathrine enough for the wonderful training she did with Jasper!! Would definitely recommend!!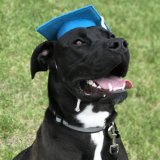 Jet
Private Training Graduate
Thank you guys for all of your help! Walks with Jet are pretty enjoyable now and we are working on down stay while I'm cooking or we are eating…little rough but we just started! You are an amazing dog trainer and so patient. You have such a vast knowledge of dogs, psychology and behaviors. And you were so easy going about my chaotic life. Thanks for being so flexible.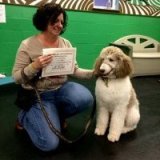 Victor
Puppy and Family Dog Manners Class Graduate
We started with the puppy class and followed it up immediately with the family dog class. The transition was flawless. Each class was a stepping stone for the next. Kathrine made each class full yet relaxed. There was plenty of time to get the verbal information, a demonstration and then for each owner/dog to use the new information. Kathrine was able to give instant feedback on your technique or give an alternate idea to work specifically for your dog. The classes actually felt tailor made for me. Kathrine made herself available after class to answer any questions that I had. I would highly recommend any dog/puppy owner to take these classes.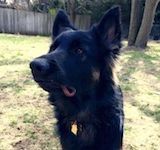 Max
Private Training Graduate
Kathrine is an excellent trainer. We were very impressed with how she worked with Max & Molly to reinforce good behavior and correct bad behavior. She was quick to gain Max's trust and he enjoyed Kathrine's sessions. Finally, I feel like we can take a walk and not be "that dog" in the neighborhood. She is very friendly and oh so patient with us humans as well…Thank you Kathrine… you are the best!!!! You really do have a gift for working with dogs.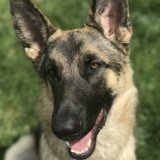 Buddy
Latchkey Training Graduate
What a wonderful trainer! Kathrine at Hands Full Dog Training has really helped us out with our 11 month old German Shepherd Buddy. She posts pictures and video of her progress. She comes to our home so Buddy is at ease.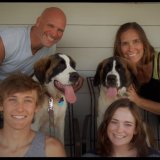 Gertie & Pidge
Private Training Graduates
Vanessa is so knowledgeable about dog behavior and management. She answers any question we have and usually has research based examples to back up her answers. The girls love "the lady with the treats" and work really hard during our sessions.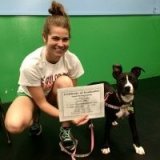 Charlie
Puppy and Family Dog Manners Class Graduate
This was a great class. Not only did we learn the basics for training our three month puppy, but we also got the opportunity to have her interact and learn how to play nicely with other people and puppies. Loved the individual attention Kathrine gives to each puppy during class.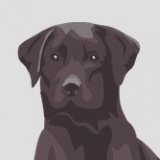 Boomer
Private Training Graduate
I cannot express how much I love Kathrine and the Hands Full Dog Training program. I worked with Kathrine at my home for 4 weeks with my black lab puppy and he learned an amazing amount of commands and actions!!! I cannot recommend this place high enough!!!!