Are you busy and results-oriented? Love your dog, but don't have time to train between work, family, and other commitments? Or do you just want to put your dog's education in the hands of a professional? We can do it!
Instead of sending your dog off to a boarding facility, you can give your dog the opportunity to learn his manners in your own home and neighborhood. Once our sessions with your dog are complete, we'll coach you on how to work with your dog to maintain the behavior without us around.
We offer both owner-present and owner-absent latchkey training. Thinking of the latter? We have strict security policies, professional, background-checked employees, and detailed follow-up reports so you know exactly what we did each day. And best of all, you'll love the results! It's the closest thing to a dog training magic wand that there is.
Payment in advance is required to reserve your appointments. We currently have immediate openings for latchkey training. Please feel free to contact us before registering if you have any concerns about scheduling.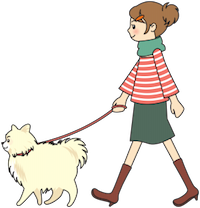 Training Options
We'll customize a training program to fit your needs; we don't do a one size fits all curriculum for a white-glove service. However, there are four main tracks that owners tend to follow. You decide which fits your needs best!
Please note that aggression to strangers and fear of strangers are not a good fit with latchkey training. If your dog suffers from these issues, you will need to choose behavior consulting instead.
So, what exactly do we do in our sessions? Take a look at some of our past progress reports (with client approval, of course!) and see what a day in the life of a latchkey dog looks like.
You can read our latchkey policies and contract below to ensure you're comfortable with the terms.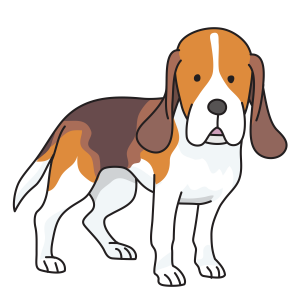 Jump Start Package – $650 for 2 weeks
To get your dog rolling, you can choose a starter package of 8 training sessions. This is enough time to begin making noticeable progress, get to know your dog, and tune up your dog following the first owner transfer session.
Rocket Launch Package – $1200 for 4 weeks
Ready to see a drastic change in your dog? Then begin with our premium package of 16 training sessions. We will have time to make significant progress on your goals, and you'll start to wonder how you ever managed to survive before Hands Full!
Behavior Brush-Up – $350 for 1 week
Returning clients only can choose to add additional sessions in sets of 4 if they allow us to retain their key or access information in our secure long-term storage safe. They can, of course, also choose to renew their larger package to receive the discounted rate.
Our all-inclusive pricing includes the cost of:
the meet and greet
training sessions
travel within service area
all training treats
printed handouts
training assistants
decoy dog handlers
a head halter or no-pull harness for leash walking clients
training supplies (clicker, treat bag, chewies, etc.)
a Kong for puppy clients
any other additional items needed to carry out the training