Are you busy and results-oriented? Love your dog, but don't have time to train between work, family, and other commitments? Or do you just want to put your dog's education in the hands of a professional? We can do it!
Instead of sending your dog off to a boarding facility, you can give your dog the opportunity to learn his manners in your own home and neighborhood.
We offer both owner-present and owner-absent latchkey training. Thinking of the latter? We have strict security policies, professional, background-checked employees, and detailed follow-up reports so you know exactly what we did each day. And best of all, you'll love the results!
It's the closest thing to a dog training magic wand that there is. But, as a reminder, your dog is a living being and will require ongoing reinforcement and proper handling in order to maintain his trained behaviors. In order to address the human side of the equation, we will coach you and your dog as a team once a week in a transfer session.
We currently have openings to begin latchkey training within 3-4 weeks. If your schedule is particular, we recommend emailing or call before registering to confirm a potential start date.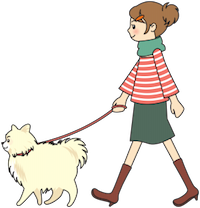 Training Options
We'll customize a training program to fit your needs; we don't do a one size fits all curriculum for a white-glove service. However, there are four main tracks that owners tend to follow. You decide which fits your needs best!
Please note that aggression to strangers and fear of strangers are not a good fit with latchkey training. If your dog suffers from these issues, you will need to choose behavior consulting instead.
So, what exactly do we do in our sessions? Take a look at some of our past progress reports (with client approval, of course!) and see what a day in the life of a latchkey dog looks like.
You can read our latchkey policies and contract below to ensure you're comfortable with the terms.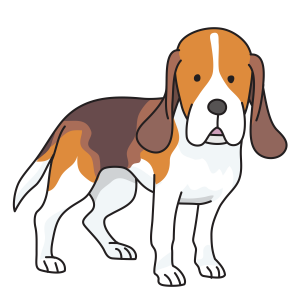 Head Start Package – $1525 for 4 weeks
Want to love living with your dog again? Our core package of 16 sessions gives us enough time to get to know your dog, teach foundation obedience cues and leash manners, and then start using those trained skills to resolve problem behaviors in your home.
Rocket Launch Package – $2950 for 8 weeks
Ready to see a drastic change in your dog? Then begin with our premium package, which includes two months of training plus an extra in-home follow up session after two weeks of living with your 'new' dog (33 sessions total). This package is the best choice if you would like advanced obedience or your dog needs work on reactivity or aggression. Once it's complete, you'll start to wonder how you ever managed to survive before Hands Full!
If you own two dogs, you may enroll in this package to cover "Head Start" level training for both of them at a discounted rate.
Our all-inclusive pricing includes the cost of:
the meet and greet
training sessions
travel within service area
all training treats
printed handouts
training assistants
decoy dog handlers
a head halter or no-pull harness for leash walking clients
training supplies (clicker, treat bag, chewies, etc.)
a Kong for puppy clients
any other additional items needed to carry out the training