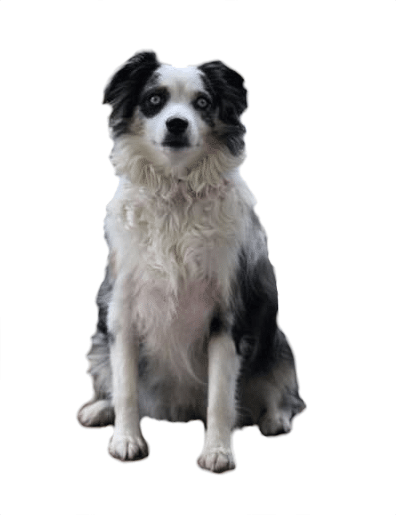 I'm the public relations manager for Hands Full Dog Training, and a very busy girl. But if you'd like to take a moment to learn about our little company, I'll be your tour guide.
(Yes, I accept tips, and mozzarella cheese is my favorite. Just sayin'.)
Who am I?
Not to brag, but my registered name is Hands Full Flying Piper CD BN RA CGC.
Yep, I'm quite the accomplished dog.
Lookit those ribbons.
I train for competitive obedience and rally. My mom is a member of the Wichita Dog Training Club, and we practice a lot.
Well, mostly the 2 weeks before a show.
(Shhh, don't tell her I tattled.)
I have a big family.
There's Ranger and Stormy, my furry pals, and then all the little human puppies. Mom and Dad really have their hands full, and well, that's where our company name came from. My mom heard it for the ten-billion-and-eleventyeth time and thought to herself, "if there's one thing I'm good at…"
Chaos can indeed be sorted properly, stuffed in a box, and labeled. That's our specialty.
August 2014
Where it began…
It all started back when the youngest humanling was a wee thing. Mommy was integrating Ranger, who had never been around babies, with new baby Ivy. Even though she was a dog trainer already, she scanned around for tips and realized that there was practically no guidance for the general public. The honest truth is that a lot of dog trainers are…dog people. Not people people, and definitely not baby people.
Mom decided she wanted to become Wichita's go-to resource for families who need help with these stages of life.
November 2014
Finding Our Tribe
Okay, so not many dog trainers are comfortable working with kids. But some are! And surely someone, somewhere, is the industry expert?
Well, we found two.
Colleen Pelar, CDBC CPDT-KA
Author
Living With Kids & Dogs (without losing your mind)
Colleen Pelar literally wrote the book on kids and dogs… and one for trainers, too!
These were so helpful for learning tips & tricks in the niche, and Mom recommends the parent-directed book to every dog owner with kids current or expected.
Jen Shryock, BA CDBC
Founder
Family Paws Parent Education
Dogs & Storks® and Dogs & Toddlers™
And Jen Shryock of Family Paws Parent Education is a certified dog behavior consultant who teaches a 16-week program mentoring dog trainers on dog and baby/toddler dynamics.
You bet Mom signed right up!
January 2015
Finding Our Feet
It was all coming together. Mom was going to finish up the Family Paws course soon, so she figured out how to make a website and put it up just to look official. But then, right away, she got an email…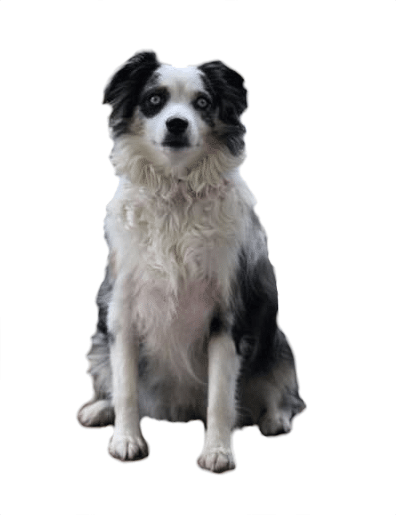 Psst…this would be a great time to get me some of that mozzarella. Dogs need motivation to work, you know.
February 2015
About that email…
Another trainer was in over her head – a client with two giant dogs and a newborn. Re-homing was discussed. She found our website and referred.
Mom couldn't turn it down. She bought insurance, opened for business, consulted with the family, and got them on track with a behavior plan.
Today, the family is still happily all together, with another baby added along the way.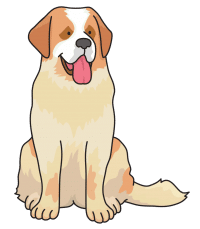 Spring 2015
Then the deluge
It turns out our family focus appealed to more than just parents of youngsters.
Even people without kids liked our client-friendly, solution-centered approach. So Mom helped them, too!
The cases kept rolling in…but not everyone could afford a private consultation. And some just needed basic training, not child-dog expertise.
How could Mom help more people?
May 2015
Classes Begin!
Mom knew that group classes were just the ticket for people who wanted quality but lower-cost education.
Mom reached out to Heartland Play & Stay to see if they would host, and our Manners Classes were born, developed to help real people integrate their dogs into their daily lives.
June 2015
Happy Birthday!
Our company officially becomes
Hands Full Dog Training, LLC
but then…
Help!
(again?!)
Mom was getting a little burned out.
Wearing all the hats of an entrepreneur and training all the dogs, too, is a ton of work. And Mom likes to see her kids and have time to train me and play Candy Crush and go to the gym to pick things up and put them down again. And you say dogs have weird hobbies…
It was time to find someone to give her a hand.
But who?
Say hello to my awesome friends!
May 2016
Boy, did mom get lucky.
She hand-picked our team based on their skills, their compassion, and their dedication to humane training. Since spring of 2016, we've hired an old friend, a new friend, a colleague, and… a cold call (that was Vanessa…is she brave or what!).
They all like to cuddle me and don't mind if I jump on them.
So I do.
What? We've all got our flaws. And the cobbler's children are shoeless.
We celebrated the end of 2016 with a graduation party. Mom earned her Certificate in Training and Counseling, with Honors, from the Academy for Dog Trainers, run by a world famous dog trainer and brilliantly talented woman, Jean Donaldson.
This 2-year program is an evidence-based, systematic course in training and behavior consulting that graduates fully fledged and thoroughly trained practitioners. It's considered the Harvard of dog training.
I guess my mom is kinda smart.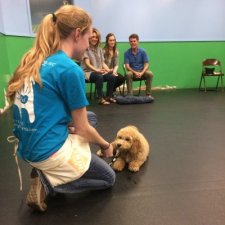 Vanessa takes the lead on group classes.
Vanessa goes full time. Leap. Of. Faith!
All right. Mozzarella up now if you want to know how this ends.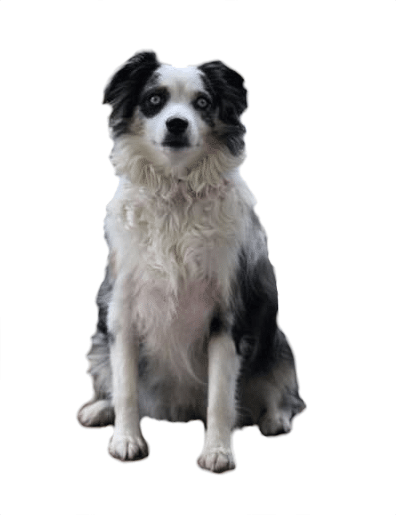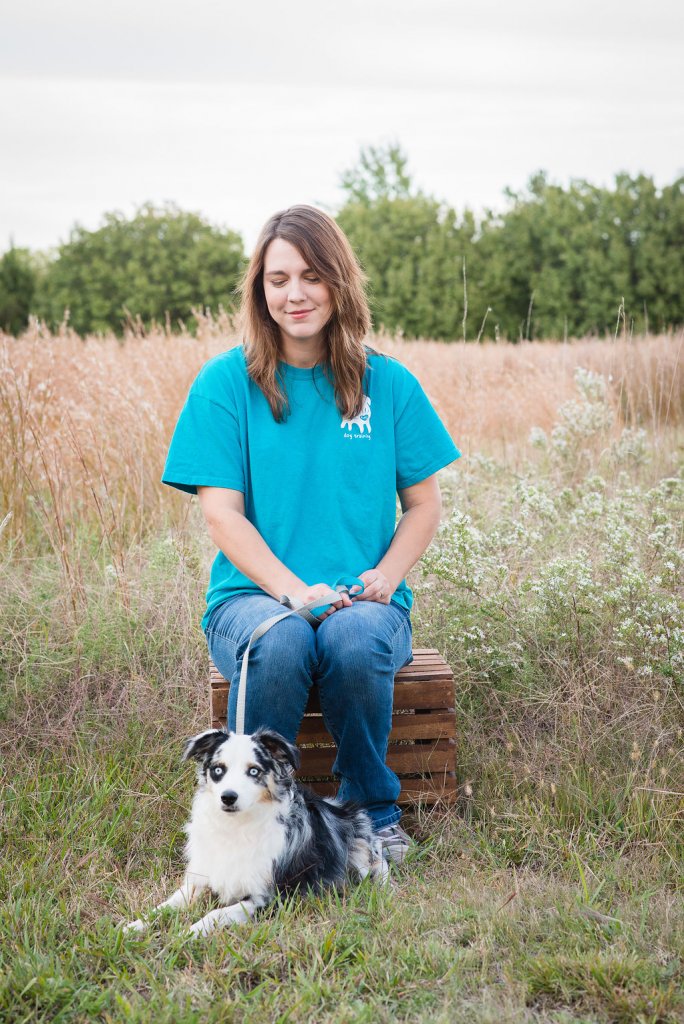 Thanks, Piper.
I'll take it from here.
Sorry, she's a little pushy. To be honest, we don't know how the story ends yet. It has really just started!
Our goal is to continue to grow until every dog owner in Wichita knows we exist and has the opportunity to choose us for top-quality, humane, effective dog training.
We are so thankful for the support of our clients and the Wichita community so far, and we can't wait to see how the next few years unfold.
-Kathrine